5 Questions WITH Pratt graduate jESSIE sODETZ
Jessie Sodetz, a fashion design graduate of Pratt Institute, presented her senior collection this past May. Her designs have been chosen to exhibit at Ralph Pucci this Fall, where Pucci mannequins dressed in her pieces will act as a central part of the New York gallery.
Helping student-work gain exposure during fashion week is our way of giving new talent a voice. In line with this, we sat down to ask Jessie a few questions about the collection and its personal significance.
What was the main inspiration behind the collection?
It really was a personal identity thing, I picked out these interesting facets of identity that stuck out to me. Things like spiritual belief, heritage, ethnicity; what makes someone an "American"? Then I pulled imagery that made me feel what all of that meant. And when I started to focus also on doing things I loved and found important, like art, I started to draw and illustrate all the prints and textile patterns myself.
What are your thoughts on exhibiting at Ralph Pucci?
It's funny because I've always known about Ralph Pucci, especially coming from Pratt. But I never realized the magnitude of the showrooms. The feeling of the space is so referential and relatable, especially with where I drew inspiration for my latest collection.
The furniture pieces in the space remind me of the inspiration I pulled from old interior magazines for my collection, I can see the lines and style of the 60's. To have my work along side this, I'm just beyond excited. It feels right and good. There's a quality in the space that feels cherished.
Where do you see your future work headed, theme-wise?
So I don't have a direct vision of what exactly I look to make next. But for some reason I'm always drawn to one's nostalgia and what comforts them. For me, my future pieces— whether it be pants or dresses— I see myself making things that enable people to feel real with themselves. I want someone to wear my clothes and feel comfortable both physically and mentally.
What prompted you to get into fashion originally?
It started with my love for art. I always loved drawing and painting, and visiting museums. But when you go to a gallery, the most you can do is look. You can't really interact very physically with the pieces. This is where fashion, for me, becomes an art, which you can put on. It's a personal and active moment, always.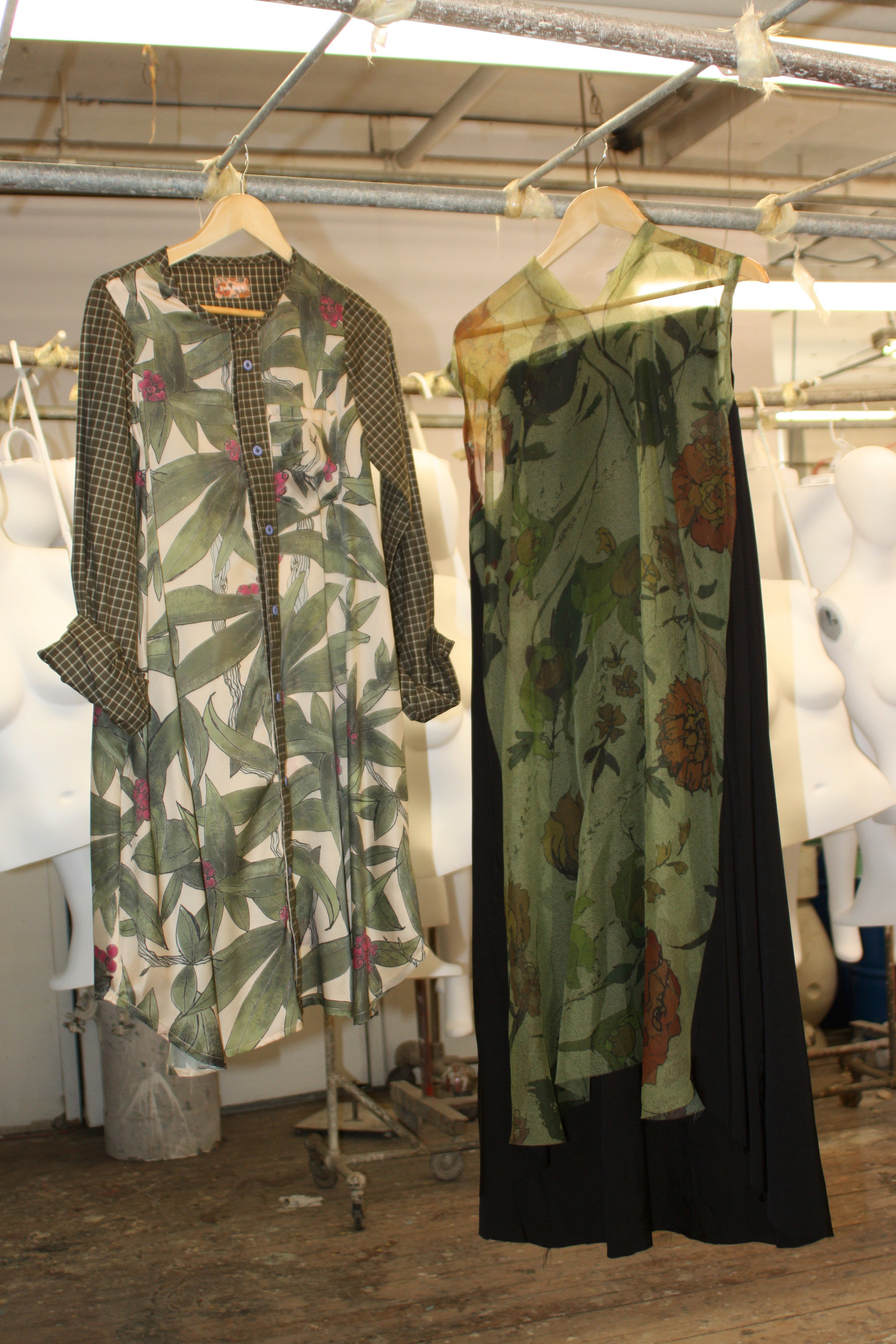 Is there a fashion designer you find particularly inspiring?
That's hard to say. My work is often compared to Dries van Noten. There's this article I read about him early on, something about him that has always clicked with me. He's very representative of Belgian design, which I think brings a visual diversity to the market.
Interview & Photography, Christy Rappold.